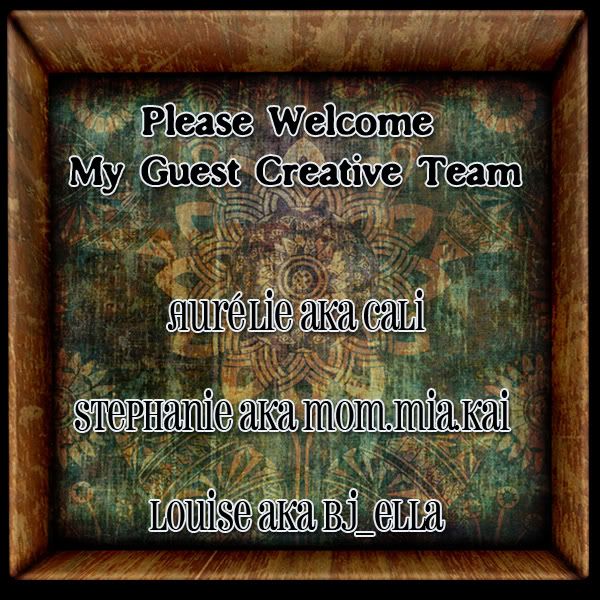 I'm super excited to be working with these lovely ladies.
I will be having another call at the end of August seeking guests for September-November. It will be an exciting couple months as I'm in the spotlight at Gottapixel in September *yay*
So if you have been thinking about being a guest creative team member get cranking with some awsome layouts ready for the next call :)
Keep your eyes peeled for an avalanche of new releases coming VERY soon! I have something to appeal to just about anyone :) I've also got my very first collaborative kit in the works too. You will find more details here about the release and peeks closer to release day.