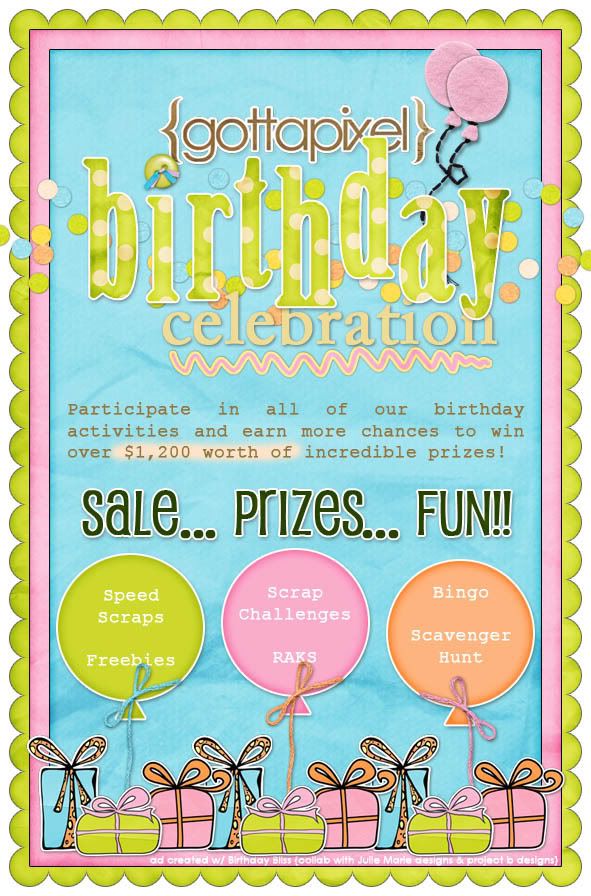 Gotta Pixel is turning 4 in November and we have an entire month's worth of exciting events for you, not to mention some GREAT prizes. We have over $1,500 worth of prizes to give away, so plan on joining us in November!!
Some of those prizes include… Custom necklace and earrings created by Traci Simms, Wacom Bamboo Craft Tablet, Canon PIXMA Pro9000 Printer, AV Bros. Page Curl and Puzzle Pro Bundle, MCP Actions Work flow Action, gift certificates to Amazon and Shutterfly, Hosting packages to UCWebhost which also comes with Stacy Carlson volunteering her time to install and tweak your blog and blog design by one of our very talented designers, Pantone Huey MEU101 (donated by Laura Burger) and over $300 worth of gift certificates to our designer's stores!!
We are going to have SO much fun in November!!